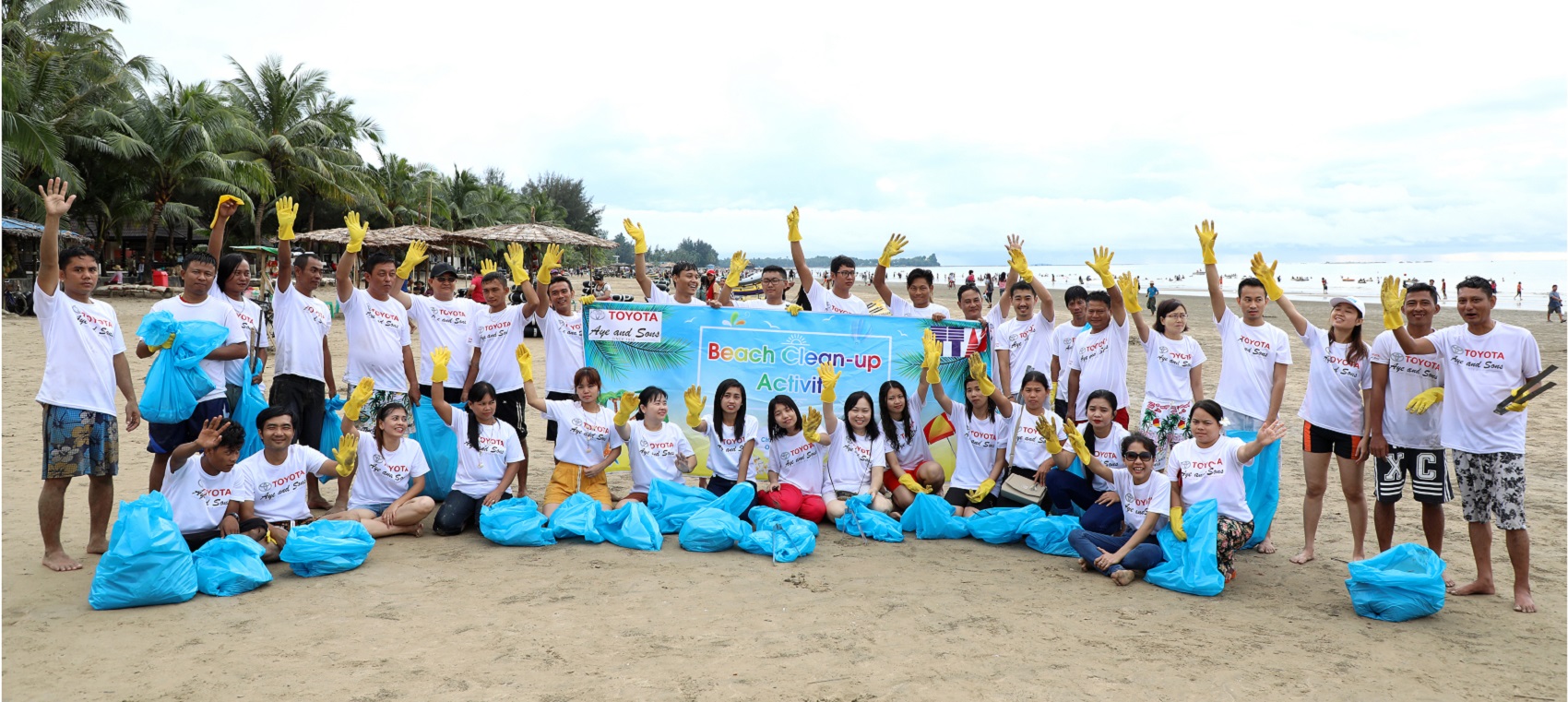 Corporate social responsibility is a type of international private business self-regulation. While once it was possible to describe CSR as an internal organisational policy or a corporate ethic strategy, that time has passed as various international laws have been developed and various organisations have used their authority to push it beyond individual or even industry-wide initiatives. While it has been considered a form of corporate self-regulation for some time, over the last decade or so it has moved considerably from voluntary decisions at the level of individual organisations, to mandatory schemes at regional, national and even transnational levels.
Toyota Myanmar Aye and Sons company profile
Aye & Sons Ltd., was established in 1958 as a sole agent for Toyota Motor Corporation in Myanmar Market. Since then, Aye & Sons Ltd. has been giving quality service to Toyota vehicles over 40 years. In 1996 Aye & Sons Ltd. and Toyota Tsusho Corporation formed joint venture company and T.T.A.S Co. Ltd. (aka Toyota Aye & Sons) was established.
Toyota Myanmar Aye and Sons
Toyota Aye and Sons မွ spare parts department တြင္လုပ္ကိုင္ေနေသာ ဝန္ထမ္းတစ္ဦးရဲ့ အလုပ္ကို ျကိုးျကိုးစားစားလုပ္ျခင္းမွရရွိလာတဲ့ ေအာင္ျမင္မႈအေျကာင္းကိုရိုက္ကူးပံုေဖာ္ထားတဲ့ Video ကို တင္ဆက္ေပးလိုက္ပါရေစ……
CSR with Live the dream ( Mr.Hein Min Soe)
ကြြ်န္ေတာ္မ်ား Toyota Aye & Sons မွ Technician တစ္ဦး၏ ဘ၀အေၾကာင္းနွင့္ သူ၏ၾကိဳးစားအားထုတ္မႈအေပၚထားရွိေသာ ရည္မွန္းခ်က္ကို ရိုက္ကူးပံုေဖာ္ထားေသာ Video Clip ကို Share လုပ္ေပးပါရေစ။
Mr. Hein Min Soe joined our company on July-21st, 2009. At first, he joined as a car wash staff. As a result of his continuing tremendous efforts, he now became one of the best technicians in Myanmar automotive industry.
"If you try hard, you can overcome any difficulties."
Chaung Tha Beach Cleaning and Donation
( ပင္လယ္ကမ္းေျခသာယာလွပေရးႏွင့္လူထုပတ္၀န္းက်င္ကို တစ္ေထာင့္တစ္ေနရာမွ အက်ိဳးျပဳလိုေသာရည္ရြယ္ခ်က္ႏွင့္ က်ြန္ေတာ္မ်ား TTAS Co.,Ltd အေနျဖင့္ ေခ်ာင္းသာကမ္းေျခတြင္ Beach CleaningCSR Activity ေလးကို လုပ္ေဆာင္ခဲ့ပါသည္။ Save the beach , Save the world.) က်ြန္ေတာ္မ်ား Toyota Aye & Sons မွ 23 Oct 2018 တြင္ ေခ်ာင္းသာျမိဳ့ရွိ Love Myanmar NGO Children Center (ေမတၲာျမန္မာကေလးသူငယ္ ျပဳစုေစာင့္ေရွာက္ေရးဌာန) သို့ ၃လစာ စားေသာက္ကုန္ရိကၡာႏွင့္ အပ္ခ်ဳပ္စက္မ်ား အပါအဝင္ Beading Machine ႏွင့္ T-Shirtမ်ား လွဴဒါန္းခဲ့ေသာအမွတ္တရဓါတ္ပုံမ်ား…..